The firm's principal Jace C. McColley, attended the American University located in Washington, D.C.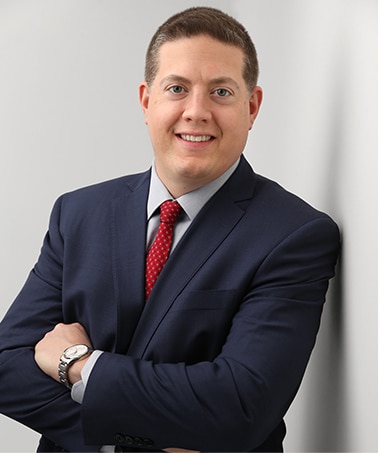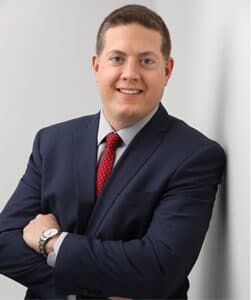 where he graduated with honors with a Bachelor of Arts in Justice, and a Minor in Public Communications. While attending American University, Mr. McColley was an active member of the Alpha Sigma Phi Fraternity, Beta Chi Chapter.
Following graduation, Mr. McColley attended New York Law School, graduating Cum Laude with a Juris Doctor (J.D.) While attending law school, Mr. McColley founded the Real Estate Law Association and served as the President for two years. This organization was dedicated to the exploration of cutting-edge issues in real estate law.
Following law school Mr. McColley successfully passed both the New Jersey and New York Bar Examinations and entered the private practice of law. Since beginning the practice of law, Mr. McColley has earned a reputation for client centered effective representation. Mr. McColley has been invited to offer lectures on topics including foreclosure, real estate transactions and estate planning.
When Mr. McColley is not at the office, he enjoys spending time with his wife and two sons.
J.D., New York Law School, 2004 Cum Laude B.A., American University, 2001 Honors
Current Organizations:
Avenel Community Alliance, ACA
. Mr. McColley assisted with the founding of the ACA in 2013. Mr. McColley currently serves as the Vice President and Treasurer of the ACA. The ACA is a 501-c-3 non-profit community organization assisting the Woodbridge Township area. Mr. McColley has assisted this organization with facilitating major events including holiday events, parades, and helping with scholarships for outstanding local students.
Metuchen Downtown Alliance Board of Trustees, MDA.
Mr. McColley has served as a Trustee since 2020 on this community organization assisting the small businesses within the Metuchen community. In addition to his role as a Trustee, in 2022 Mr. McColley was appointed a member of the Innovation Team. The Innovation team focuses on capital, incentives, and other economic and financial tools to assist new and existing businesses, encourage property development, and create a supportive environment for entrepreneurs and innovators that drive local economies.
Rutgers Student Legal Services, RULS
. Mr. McColley has served as a member of RULS for over ten years. This organization provides eligible Rutgers University-New Brunswick students with professional legal advice and assistance by attorneys licensed to practice in the State of New Jersey. The mission of RULS is to give students a place to go to have their questions answered so that their legal issues do not interfere with their academic pursuits.
Past Appointments:
Township of Woodbridge Rent Leveling Board.
Mr. McColley served on the Rent Leveling Board from 2013 to 2016. The Rent Leveling Board promulgates and issues rules and regulations regarding rent control. Board Members hold hearings and adjudicate submissions from landlords and tenants to assist them in the application of the provisions of related Ordinances. The Board shall hear probable violations and issue findings; are empowered to file complaints and have the authority to order refunds in rent and rebates in the event that they find that a tenant has been overcharged by a landlord.
Richmond County Bar Association, RCBA
. Mr. McColley has served as local counsel in Richmond County for many years. As an active member of the Richmond County legal community, Mr. McColley joined the RCBA. The RCBA was founded in 1909, and is an organization dedicated to promoting the highest standards of excellence in the practice of law and facilitating access to legal services for the Richmond County community.
Middlesex County Bar Association, MCBA
. Mr. McColley is an active member of the MCBA. The MCBA is a professional association committed to serving the Middlesex County legal community and the general public. The MCBA seeks to enhance member satisfaction by providing a variety of services that stimulate professional growth and personal contacts, assist in the practice of law and provide opportunity for meaningful public service.
Union County Bar Association, UCBA
. Mr. McColley is an active member of the UCBA. The UCBA is an organization that seeks to influence the growth of the legal profession and strives to make positive changes in the community.
New Jersey Bar Admission 2004 New York Bar Admission 2005 US District Court District of New Jersey 2010 United States Supreme Court 2013